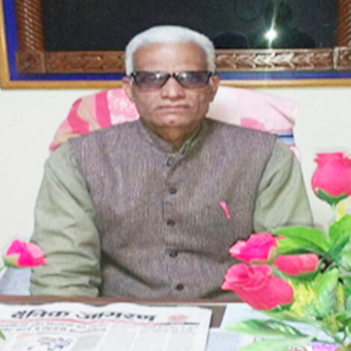 Prof. Jitendra Kumar



(Principle)
Welcome to Inter National College, Ghosaitk, an Institution that rests on a strong academic foundation, blended with a modern approach that seeks to mold young men and women into successful role models.
The college has earned a name and fame due to its academic excellence, regularity and punctuality of its rigorous routine, high standard of discipline, administrative control, and progressive outlook to serve society.
We at INC believe that learning beyond the classroom is equally important as classroom interaction. Therefore, students are encouraged to organize, participate in various co-curricular, extra-curricular activities as well as sports. Our efforts are to provide education to the masses, educationally, disadvantaged and the first generation learners. We strive to achieve academic excellence by imparting quality teaching-learning, research, co-curricular and extra-curricular activities. We also wish to develop socially responsible citizens with ethics and morals, hence build the nation.
We at International College Ghosaith, with a clear Vision and Mission to achieve, passionately forge ahead to face the challenges of the 21st century: that is an explosion, of knowledge, integrating with education, curriculum innovation, and examination reforms, organizations, developing research culture and creating an enterprising spirit in students.
We are grateful for all the support we receive from Munger University, Munger requests the Parents, Alumni, Staff & Students to join hands with us to fulfill our mission, vision & objectives. God bless one and all founders.
I look forward to welcoming you and here's wishing you an unforgettably enriching experience with us.